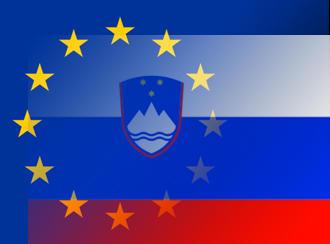 This week, the prime minister of the United Kingdom called into question the nature of European integration, forcing member countries to re-evaluate their roles in the regional bloc. Now the possible fall of Slovenia's government could, despite the country's small size, have significant implications for the European Union. This week the Slovenian government lost its parliamentary majority after one of the parties quit the governing coalition.
Slovenian Prime minister Janez Jansa is under pressure to step down after allegedly misreporting his private wealth, and coalition member Civic List left the government after Jansa did not respond to an ultimatum calling for his resignation. Another coalition member, the Pensioners' Party, is also considering whether to quit the government. Jansa now leads a minority government, and a number of parties are discussing the possible formation of a new coalition or the appointment of a technocratic prime minister, in order to avoid possible defeat in early elections.
While the governing parties squabble, social discontent is rising on the streets. Around 100,000 public-sector workers joined a general strike this week to protest against government austerity measures (especially wage cuts). Some 14,000 workers from the electronics and steel sectors apparently also joined the strike and demanded higher wages.
Slovenia is currently in recession and is also expecting negative growth for 2013. Unemployment is slightly above 12 percent, which is not far above the EU average and still well below rates in other crisis-hit countries, but that rate is expected to rise in the coming year. In addition to a slowdown in the real economy, the government is concerned about the health of its financial sector. Slovenia has already provided extensive financial aid to its banks and is in the process of setting up a bad bank to reform the whole financial sector. The government plans to take over bad loans from banks and replace them with government bonds worth around 4 billion euros ($5.37 billion). This rescue measure would represent about 11 percent of Slovenia's gross domestic product and would increase the country's debt burden to around 60 percent of GDP.
Already last year the country risked having to ask for a bailout because of troubles in its banking sector. However, in October the country issued bonds that helped cover its financial needs through around the end of the first quarter of 2013. As April approaches, the debate about outside financial aid will likely intensify, especially if new elections are called and borrowing costs rise because of political uncertainty and stalling reform efforts.
While Slovenia is a eurozone member, a call for aid by the small economy would not threaten the eurozone. Foreign help could come through the permanent European bailout found or in the form of European Central Bank intervention, ensuring that Slovenia could continue to raise money on the financial markets while committing to certain reforms.
So then why are Slovenia's troubles important for the European Union's near future? Simply put, because the political stalemate in Slovenia could delay an important EU project, namely the acceptance of Croatia as 28th member of the European Union by July 2013.
Ljubljana and Zagreb are currently in negotiations to resolve a bilateral banking dispute in order to ensure that Slovenia ratifies Croatia's EU accession. Slovenia is reportedly the only country whose parliament hasn't started the ratification process. Continued political turmoil could stall the bilateral negotiations as well as the parliamentary ratification process.
A call for new elections in Slovenia would likely cause the most disruption. If the current coalition changes its composition but elections are avoided, disruption to daily affairs would be reduced and Slovenia could still address economic reforms while also dealing with the ratification of Croatia's EU accession.
While EU countries are increasingly using the enhanced cooperation mechanism to deepen integration among a smaller number of EU countries and work around hurdles posed by other EU members, the admission of new EU members still requires unanimous approval. The crisis in Slovenia highlights how a domestic crisis and bilateral disputes delay or hinder EU foreign policy decisions. This structural problem is becoming especially apparent as further Balkan countries line up for integration.